Custom Data Solutions
Up-to-the-minute TV data
Power your interactive programming guides with DSI's TV listing data services. We provide accurate, up-to-the-minute listings in a variety of standardized XML and text-based formats, as well as offering custom-built solutions and support.
Standardized or custom formats.
Push or pull delivery.
Leverage data within LineUp.
Robust metadata that covers listings, program and cast information.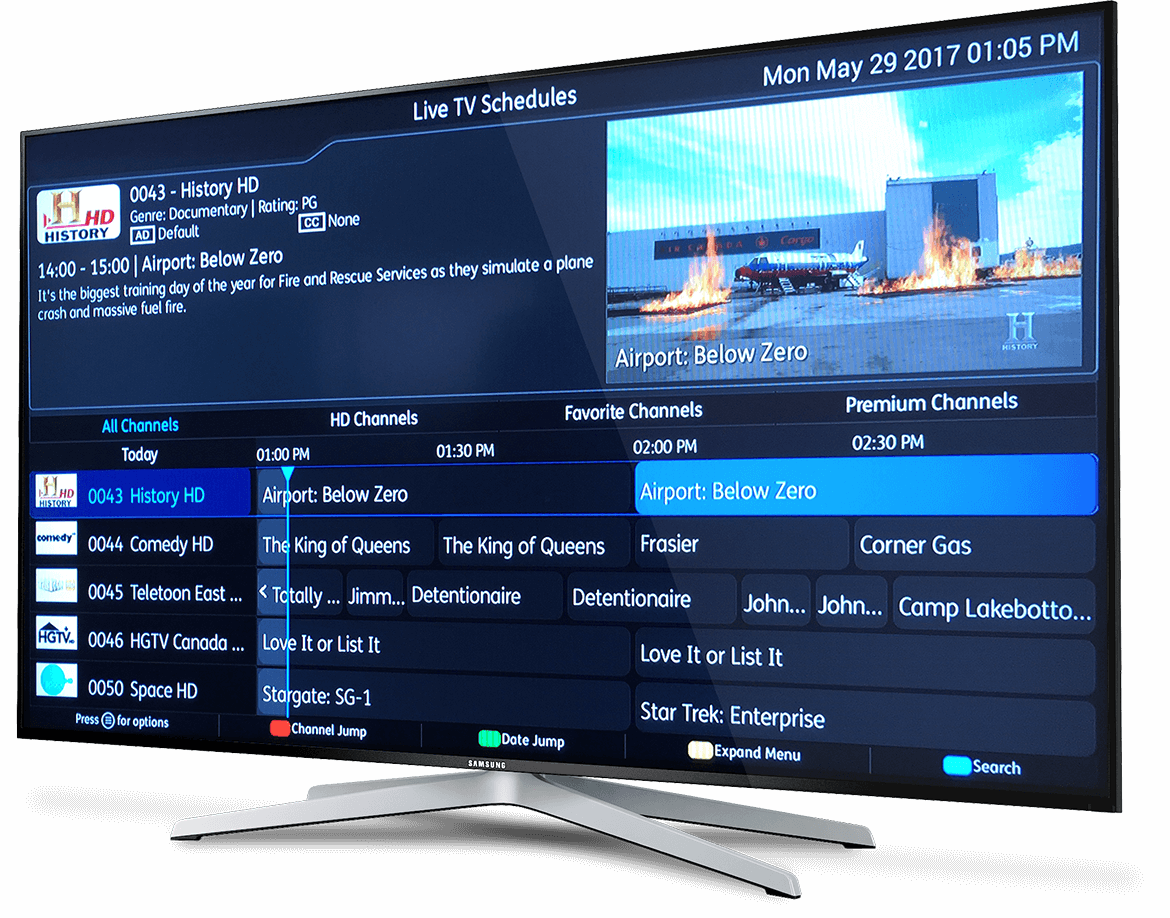 Accurate info for an interactive experience
By integrating our data with your set-top boxes and middleware, viewers can find TV programs with ease. DSI's data doesn't just cover airtime, channel and program name — it can include team and league logos, cast and crew details, movie posters, celebrity photos and more!

Cable & IPTV
Our EPG data can transform an on-screen program guide into an interactive experience.

Hotels & Resorts
Powered by our data, an enhanced TV listing guide provides added value to a guest's stay.

Hospitals
Added over-the-top content keeps viewers entertained and informed.
Similar Products and Solutions
Need more tools and/or content? These DSI products are easy to use and integrate. Best of all, these low-cost options are tailored to your specific needs.